Dog Beach Puzzle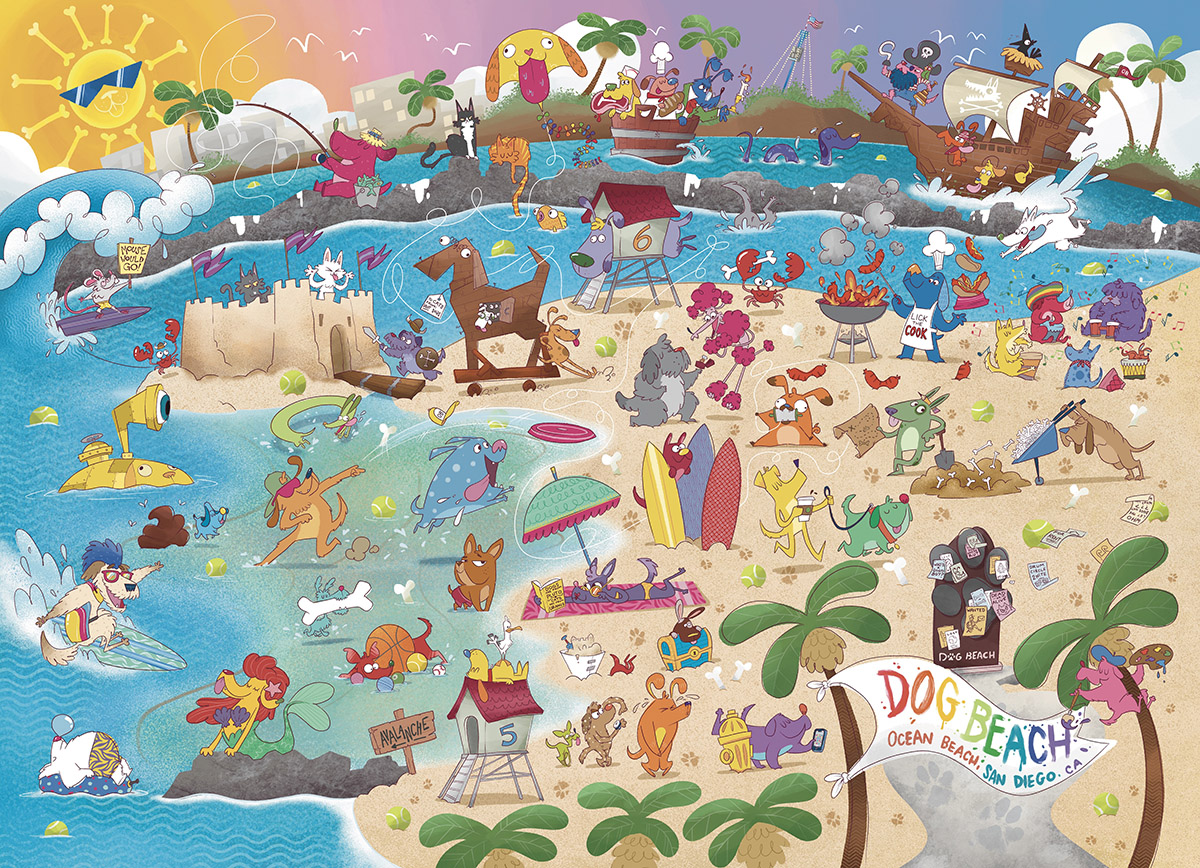 Now Available For Pre-Orders Only. Expected to arrive Dec. 1st. Another wonderful puzzle brought to you by the Ocean Beach MainStreet Association in celebration of our eclectic community.
---
Dog Beach Location and Directions
The Original Dog Beach is cared for by the Dog Beach Committee of the OB Town Council.
Dog Beach
Phn: (619) 236-5555
Ocean Beach Bike Path
San Diego, CA 92107
Ocean Beach Town Council
OBTC Phn: (858) 999-3068
PO BOX 7225
San Diego, CA 92107